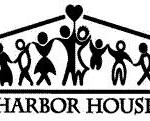 As I consider the contributing factors that have led to my current situation, I'm grateful for many blessings: a loving family with parents who encouraged and supported me; good public schools that gave me a solid background, confidence, and guidance to prepare for higher education; job opportunities and family friends who provided introductions and recommendations; mentors, advisors, and friends willing to share their knowledge and experience; good health and a solid community of support; and the privileges associated with being a white male in America.
While I'd like to think my hard work and creative ideas have also been instrumental in the achievement of respect and financial comfort, I'm forced to admit that all of those earlier factors were prerequisites, and basically none of them was due to anything I can claim responsibility for, just the pure luck of what Warren Buffett calls "the genetic lottery."
As I learn more about the circumstances of kids growing up in Oakland, I realize that they're unlikely to have more than one or two of those prerequisites, and that many have none.  But I've also learned about a program that tries to provide broad coverage, supporting the kids through an after-school program that really works to fill those gaps.
Harbor House Ministries, in the low-income San Antonio neighborhood of Oakland, offers a high-quality after-school and summer program for kindergarten through eighth grade students. The fee is nominal compared to similar programs ($50 for 3 months), with scholarships for those who can't afford even that. Although it is a Christian organization, no religious distinction is made in admissions, and current students come from Muslim, Buddhist, Protestant, Catholic, tribal, and agnostic backgrounds.
One of the most effective factors of the program is its reliance on high school and college youth from the community to be interns, giving them front-line responsibility for managing the younger children.  The result is a win-win situation where both the students and interns benefit, and the kids receive:
 A caring surrogate family, starting as early as kindergarten and being continually present up to eighth grade, or up to age 25 for staff members, many of whom grew up in the program.
 Educational support, especially for kids whose parents can't help because they are not present, don't speak English, or work too many hours.
 Job opportunities for community youth.  Jobs are the best way to keep youth off the streets and out of trouble. The Harbor House staff experience their first time card, manager, review, and learn to work as a team with colleagues.  The money they earn at this internship, while a small amount, is significant because it is their own and is earned, not a handout.  Do you remember how proud you were of your first paycheck?
 Role models for minority youth, as they see kids who look like them and are just a few years older given responsibility and living up to that responsibility.
 A culture that combats racism – the families of different immigrant groups and races are working together to help their kids succeed, and the kids gain exposure to a diverse staff taking care of them and treating all with respect.
 Assistance with the physical, emotional, and spiritual development of the kids, where they learn of God's love for them, perhaps for the first time, and start to feel and believe it.
Providing such intensive support for these kids is not easy, but Harbor House (founded in 1971) has a long track record of doing it very well.  The program multiplies each dollar it receives into amazing impact for these hopeful, energetic, delightful kids.  A gift of $100 covers the monthly stipend of an intern who works incredibly hard, helping supervise 20 children doing academic and enrichment activities. In addition to the stipend, the intern also gets an initial job experience and opportunity to build leadership skills, receive mentoring, and spend their time in a more optimistic and future-focused environment than they experience on the streets.
Please consider making a gift to show these kids we haven't forgotten about them.  We do care, and we want them to thrive.
You can donate online at www.hhministries.org or by sending a check to Harbor House, 1811 11th Ave., Oakland, CA 94606, Attn: Bronwyn Harris.  Let them know if your employer matches employee gifts.
If you'd like to learn more in person, there is a fund-raising event in Oakland with food, music, and a chance to meet some of the staff and interns on September 28th, 2014 from 4pm – 6pm.  Tickets at: http://www.eventbrite.com/e/we-are-the-world-we-are-the-harbor-house-children-we-are-the-future-tickets-12638771907